`
























`



























`






























































`


















































LOVELESS HUNTER
Working with jewellery designer Sarina (Loveless Hunter), I took on the role of Art director. This involved bringing together a team of creatives, namely stylist Maddie Gervais and photographer
Alessandro Tear
, to do a shoot to present her handcrafted jewellery collection.
SØLV,
Bittersweet
Holding role as Art Director and Editor, creating musician Sølv's vision for her latest song Bittersweet. Working with Photographer
Louis Browne
M.C.Overalls LOOKBOOK SS19
Assisting and styling
M.C.Overalls
SS19 shoot. Working alongside creative Lewis Rees and photographer
Alex O'Brien.
Models: Daisy May and Jack Mercer
SØLV, ALL TO YOU MUSIC VIDEO
Taking the role as Creative Director for the production of musician Sølv's first music video for the song '
All to You
'.
ISOBEL TRAYNOR PHOTOGRAPHY BOOK
Working in collaboration with Fashion Student Isobel Traynor to produce a photography book showcasing her final Graduate Collection. Taking the role of Editor and Art Director, bringing a team of creatives together to create the final promotional package. Photography by
Jamie Waters
. 210x250mm publication.
FAKE LUXURY
A blanket scarf created to illustrate the contrast in price between real and fake Burberry. This was then showcased through a self directed photoshoot presented in a 32 page publication. 170x230mm publication.
FAKE LUXURY TYPEFACE
A typeface created from a focus on the Luxurious typeface. This typeface is designed as an upper case with a display purpose. Based on the Burberry Tartan print, a grid was created from the lines within the design allowing the typeface to be adapted from this. Putting the typeface into use and producing A6 postcards presenting the typeface alongside content from a separate self-directed project 'Fake Luxury'. A6 postcards and A2 Riso print.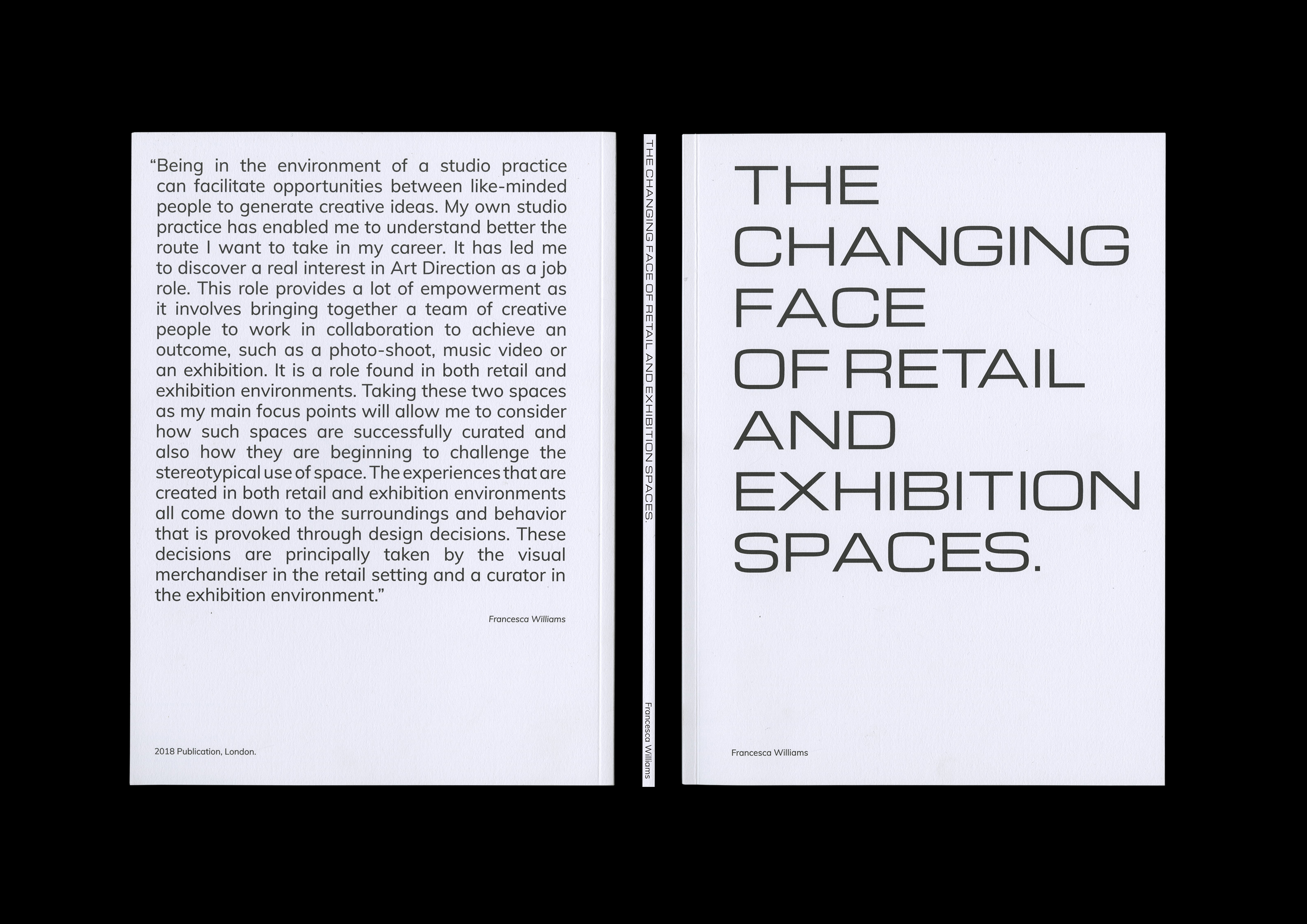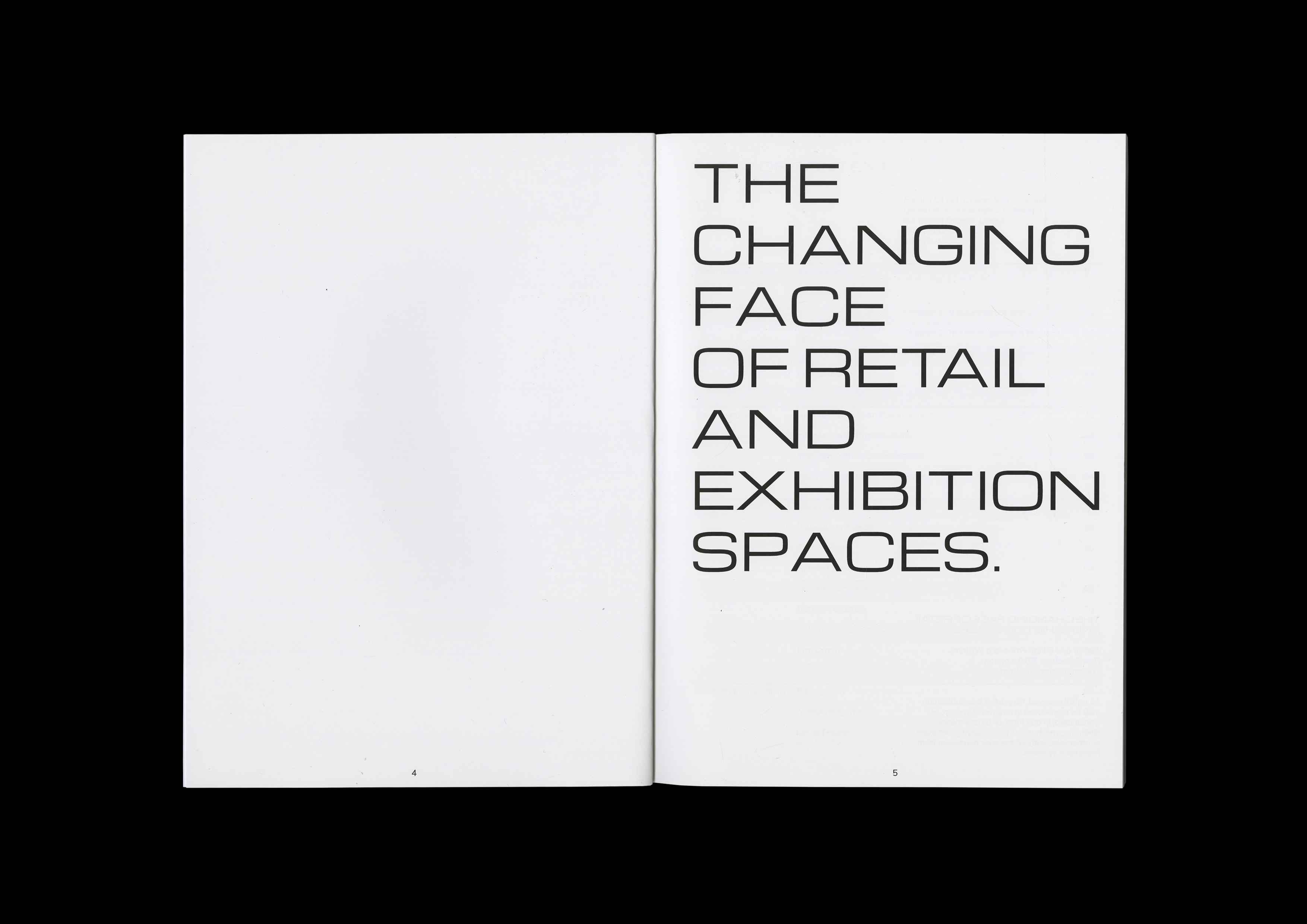 THE CHANGING FACE OF RETAIL AND EXHIBITION SPACES.
An 84 page publication based on my dissertation topic looking into how retail spaces and exhibition spaces strongly influence each other. Includes first hand interviews and an added 'things' section. 200x270mm publication.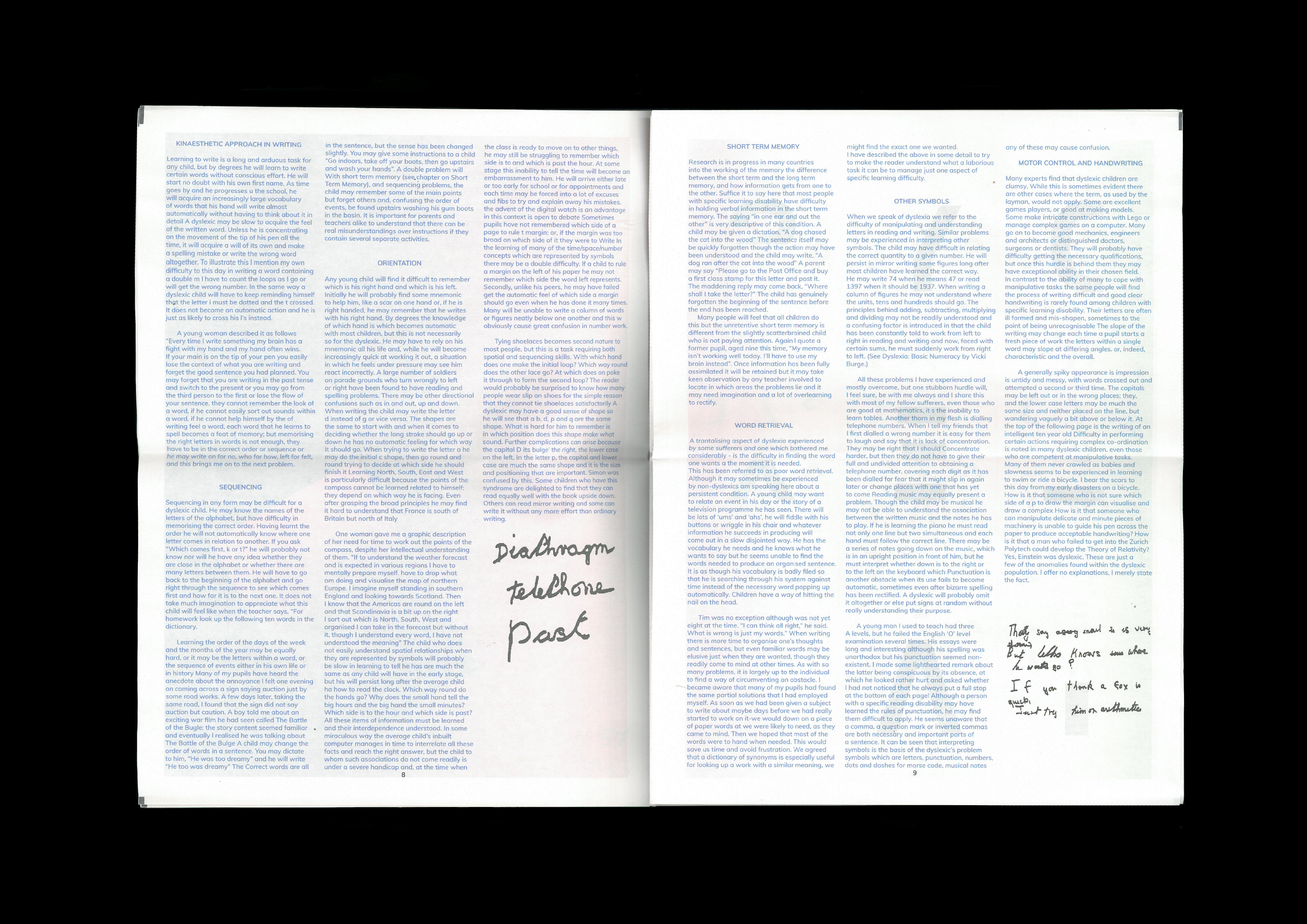 SORRY I'M DYSLEXIC
A type led 20 page newspaper in response to my own understanding of how dyslexia is seen from a dyslexic and a non-dyslexic person's point of view.
Completed from the ISTD Brief 'Mark my Words'.289x380mm tabloid
size publication.
THE HIDDEN STORY
A 40 page report and 3 separate briefs on creative exchange.
W/
Ross Norman
,
Aiden Miller
and
Sammie Purulak
. Completed as a freelance project for the Art and Humanities Research Council. A4 publication.
CHANGE THE F***ING WORLD
Creating a Promotional Package for my client,
Loulou Hicks'
final Graduate collection taking the role as editor and Art Director.195 × 265mm Publication.
SERIOUS TYPEFACE
A created typeface based on the movement between two separate letters written in calligraphy from 1971 and 2016 in response to my mother's thoughts on her matchbox collection. A2 Risograph print.
ZWOLF MAL ZWEI, TWELVE TIMES TWO
A publication focusing on the transition from day to night in response to personal experiences in Berlin. Considering the use of paper stock, layout and colour the publication takes you through a journey highlighting key times throughout the change in time. w/ Emily George, Gemma Hockaday and
Aiden Miller
.
200 × 280mm Publication.
SUCH BAD GIRLS
Typographic screenprinted t-shirt design along with poster and stickers created in response to celebrate international women's week showcased in an exhibition space. A2 Risograph print.
EXIT LEFT APPAREL MAGAZINE
For my A Level Final Major Project I collaborated with the clothing brand Exit Left Apparel to produce their first magazine. Working in partnership with the maker of the company producing a magazine full with shoots, interviews and music that reflected the brand. Along with this I produced 5 new t-shirt designs that fitted the style of Exit Left Apparel's past and present designs.
295 × 210mm Publication.